When buying an older vintage of a fine wine, one always feels concerned about the storage and the handling by previous owners: how many people handled the bottle? Was it properly stored? How did it travel if the bottle came from an other country?
Those questions are now answered by a clever device, called eProvenance, based on the RFID technology.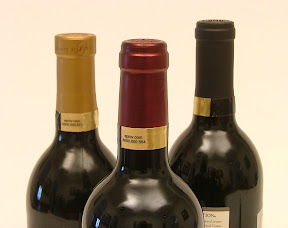 It is even surprising that nobody thought of it sooner since RFID has been available for many years now. In its press release, eProvenance explains the technology behind the scene:
" The eProvenance system includes three physical components:
A semi-active RFID tag placed inside the case to monitor and record temperatures and improve shipping and receiving operations throughout the distribution chain.
A passive RFID tag with a unique code attached to the base of the bottle to automate tracking and inventory management, and discourage pilferage.
A proprietary, tamper-proof neck seal with a covert code applied at the base of the capsule to authenticate the wine inside the bottle and thwart counterfeiters.
All three components are linked together with their unique identification numbers in a high-speed, encrypted online database. The combined data create an ePedigree for each bottle of fine wine, which consists of authentication data from the château, shipment data and temperature records."
eProvenance was created by Eric Vogt, a successful "serial entrepreneur" and passionate wine amateur, to answer the needs of the best wine producers, such as Classified First Growths of Bordeaux and other famous estates. The company is active in the US and in France. This technology is very useful to everybody in the industry: consumers, wine producers, retailers.